...
Info
This article explains how to use the automatic translation feature in order to automatically translate your Product Guide into more than 75 languages of the world.
We're very excited to launch this feature and hope for your feedback to let us know how good the translation actually works for the content of your Product Guide.
How it works
...
How it works
...
Each detail layout in the Language view has its own translation button above the texts of the secondary language. If this button is clicked all selected texts will be translated from the first (source) language into the second (target) language.
In the image example this would mean: Translate all texts from English to German. If you want to translate one one or two texts of the detail layout, you can uncheck all texts which should not be translated.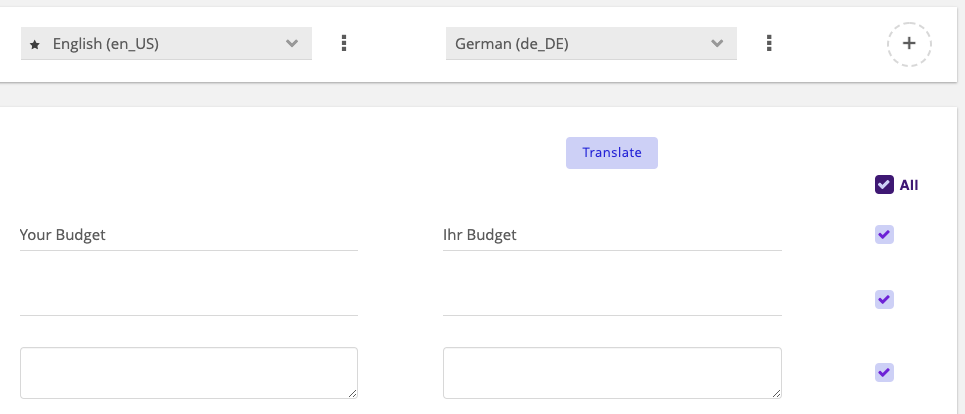 Image Added
If you already have texts for your target language, it is possible that the new translation differs from the current texts. In this case a conflict solving modal window appears. In that window you can decide for each conflict pair if you want to keep the original text or replace it with the new translation.
Info
You have to translate each detail layout separately. A bulk translation for the whole advisor is only available for adding a new language right now.
Which languages are available?
...