...
To set the role, simply select the rule in the "create user" view: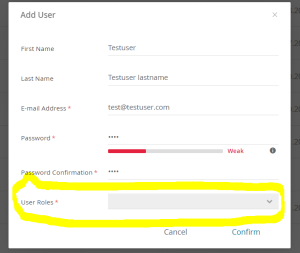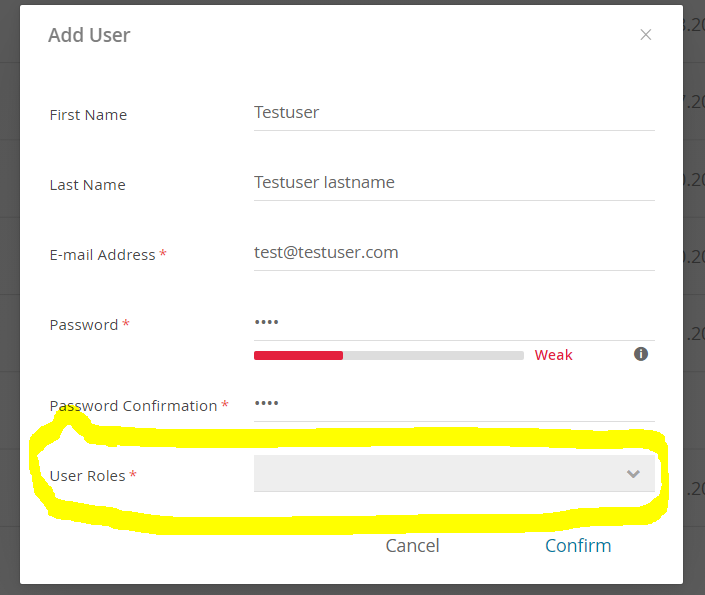 Image Removed

Image Added
Or click on an existing user and go to the User Settings to change the role of an existing user.
...
  Please note: Upon request, excentos can define custom roles on a per-project (or level and also on a per-Product-Guide ) level.