...
Info
| | |
| --- | --- |
| title | Widget Configuration |
Our Widget Configuration, feature allows you to select the kind of question and answer widget, suitable for each question in your Product Guide. 
These primarily help to display the format of questions and answers, showing you how they will appear in the Product Guide. You are automatically recommended the best-suited one, as well as other suitable options that you can choose from.
With Widget Configuration, you save time to configure the kind of questions and answers you would like to use in your Product Guide.
With the aid of the Widget Configuration view, it is possible to determine the appearance of your Questions very easy. The view is located in the navigation bar on the left-hand side when you enter are entering a Product Guide.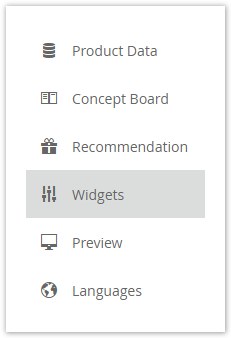 Table of Contents
...