The Help View is your personal support page of the Workbench and contains all relevant links to the general documentation center and to your project-specific documentation and tools.
Overview
---
The view highlights the 5 steps to build a Product Guide and links to the Workbench documentation and other helpful documentations provided by excentos. The view also contains project-specific links to the issue tracking system that excentos and you can use for easier collaboration, your project-specific documentation and the web analytics system to track your usage data.
These systems will only be set up once your Product Guides are used productively.
You can access that view via the "?" button in the upper right corner of the menu bar.
Example
---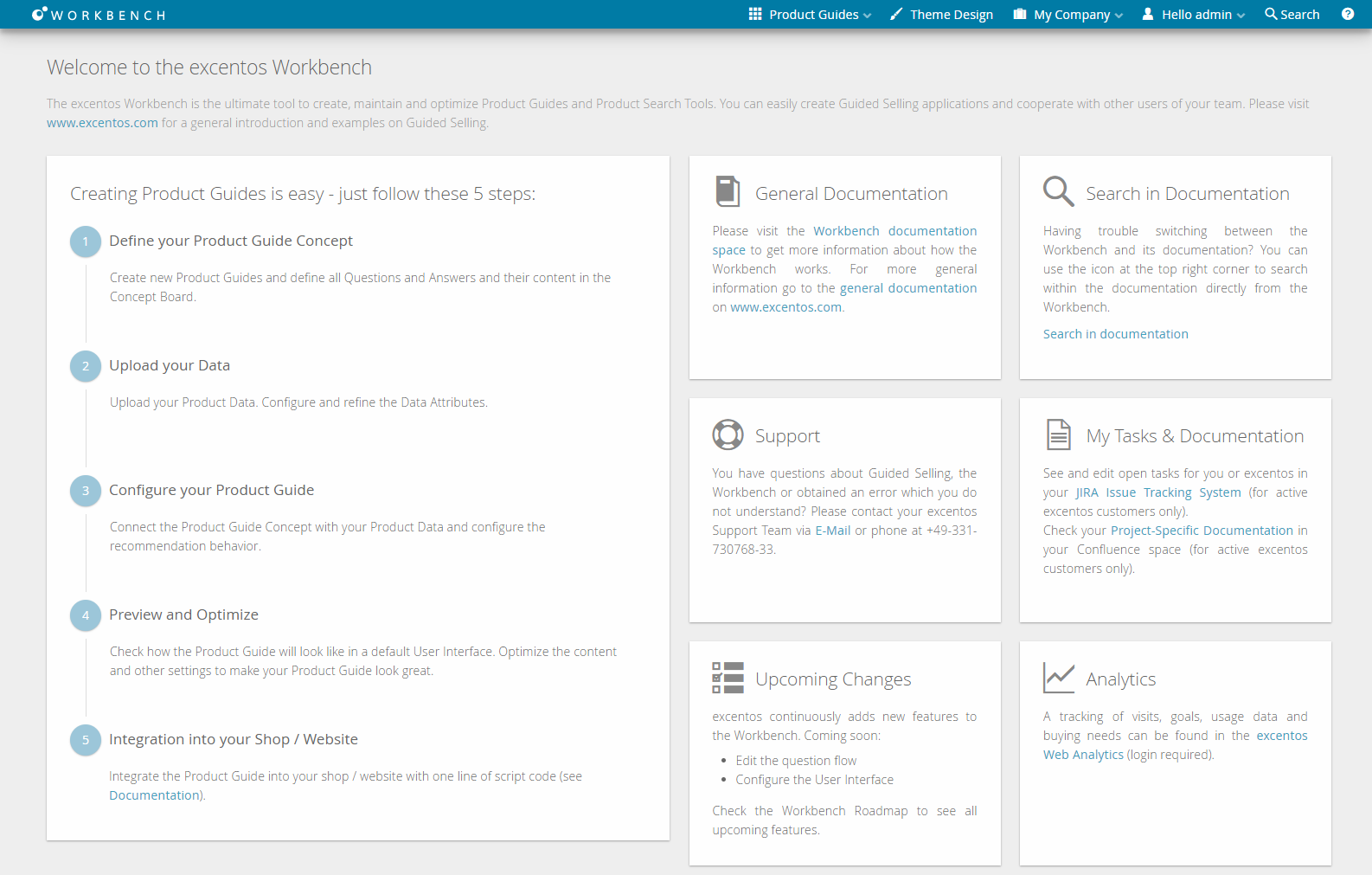 Read on: See an example with the Free Trial Phase