In the Site Integration view you are able to set the preset parameter described in Initialize the Product Guide with URL Parameters.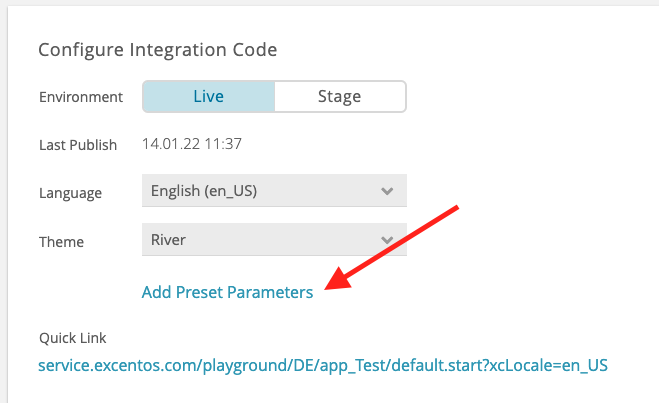 If you click on the highlighted link, a modal window appears. Within that window, you can add Question-Answer Option pairs as advisor preselections as well as the starting point of your product guide. By default, the first Stage is selected.
After all presets are defined, the integration URL is updated by confirming the dialog with the "Update URL" button.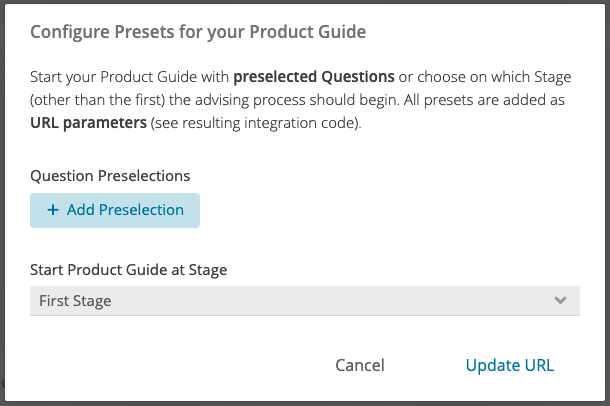 Note
The presets are not stored in the database. Hence, if you leave the Workbench session the presets are no longer set. So only configure the presets if you are ready to integrate the code into your website.