Skip to end of metadata
Go to start of metadata
After you have published the Product Guide to either the Stage or the Service environment, you can integrate the Product Guide into your shop or website with the given integration code.
This article describes the standard JavaScript integration. See Alternative Technologies for Site Integration if you want to check pros and cons of various integration technologies.
Quick Steps for Integration
---
Copy the site integration code (see image above).
Create an empty page in your website.
Paste the integration code into the integration page.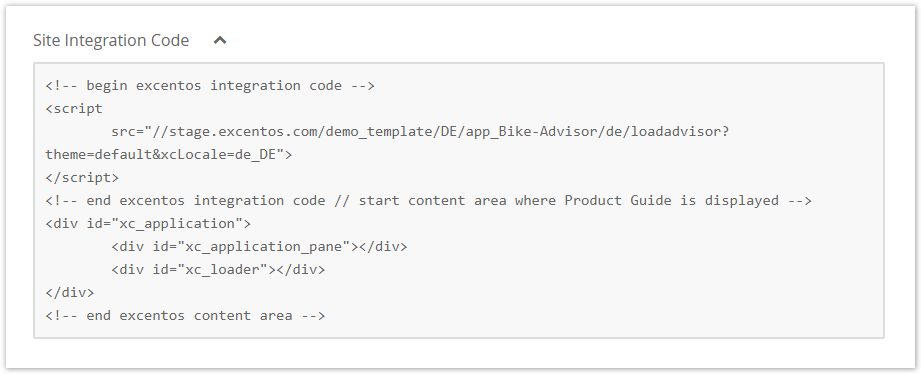 You may add more parameters to preset answer options or start on a different stage as describe in page Integration URL Parameters.
Full Documentation
---
There is a lot more to know about integrating your Product Guides effectively. You can tweak parameters, optimize for search engines (SEO) or use intro and fallback content. Please read our full site integration documentation for more details.
Site Integration Troubleshooting
---
Possible solutions if you have trouble integrating the Product Guide:
Make sure you are using the correct channel ID
If your Product Guide will be used e.g. in different countries or markets, please make sure to select the correct channel ID per market. Every specific integration page needs to contain a different channel parameter in order for the Product Guide to display the right product assortment. Please note that the displayed language can be set separately.
See this example of the channel "jp-ja" (i.e. Japan) and the language English (en_GB) selected: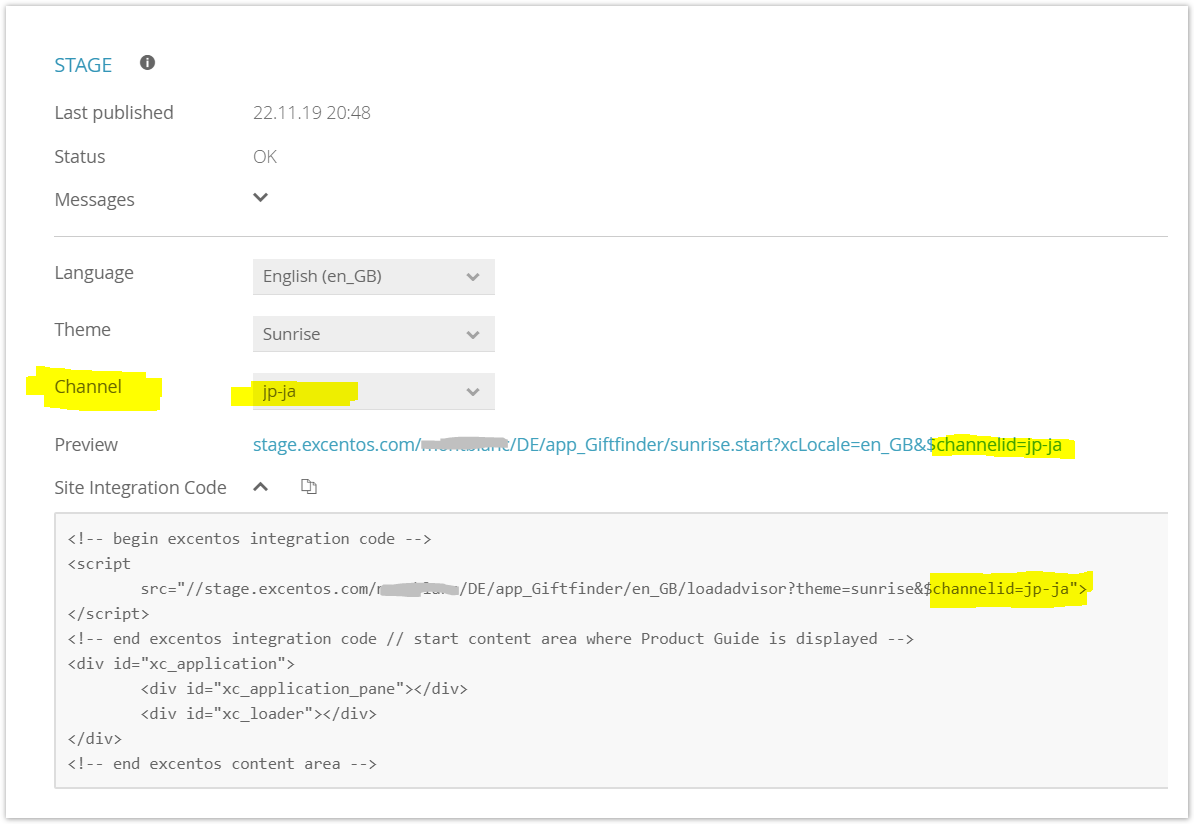 Remove empty characters if you use "document write"
If you are using a "document write" method to insert the integration code into your integration pages, please make sure to remove all spaces and line breaks from the integration code. Otherwise, the "document write" method will not insert a correct integration code.